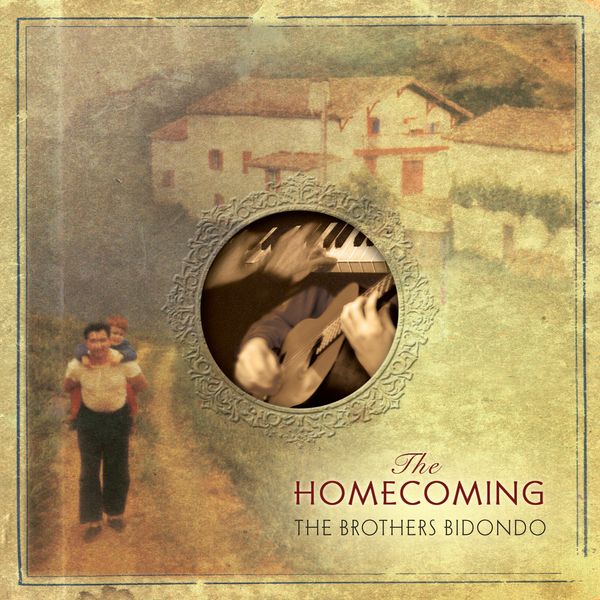 The Homecoming
The debut CD of The Brothers Bidondo, featuring Craig Bidondo & his brother, Pierre!
Featuring fourteen original instrumental songs written by Craig & Pierre, this project was a labor of love for the Brothers, taking them six years to complete! It's a tour-de-force of the musical styles and flavors they love to play, and a dedication to their musical and personal heritage, combining their French Basque, Norwegian and American ancestry with all the influences of their combined lifetimes of music. 
The CD also features the talents of several other extraordinary performers: drummer/percussionist Graham Lear, acoustic bassist Tim Gilson, and electric bassist Ted Swenson. Mixed/mastered by Dean Baskerville.
Order "The Homecoming" from CD Baby
This is a great place to not only listen to examples of the songs on the CD, but you can order the physical CD and have it delivered directly to you. Or you can buy it in MP3 format here as well.
Download "The Homecoming" on iTunes
Yes, you can purchase this project directly from iTunes and load it up to your iPod immediately! Don't forget that you can get individual songs here, as well as the full album.